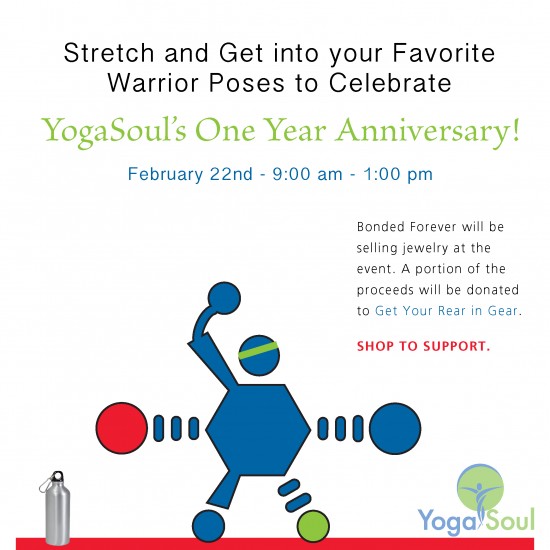 Self-care is one of the easiest and most important acts of cancer and disease prevention. Yoga, exercise, and meditation are a huge part of my everyday life. The gym and yoga studio are my place of refuge. I feel the happiest, most alive, and free when I'm sweating it out to good music (especially when I'm with my good friends).
I am honored to have the opportunity to showcase and sell my jewelry at YogaSoul's One Year Anniversary celebration. In one year, YogaSoul has changed the lives and improved the health and wellbeing of so many individuals. I hope that they continue to touch people's lives and expand their yoga community for many more years!
Bonded Forever will be donating a portion of its proceeds to Get Your Rear in Gear during February and March. Please shop to support!